DARE TO USE COLOURED LEATHER
Break the mould and energise your wardrobe with our vibrant colour palette
Our colours are at the heart of the H8LI DNA. The pigments and dyes used to create the colours comply with the international REACH standard, which limits and regulates the use of chemicals in our creations.
The development of the colours is based on a real creative process, researched and meticulous : we draw our inspiration from art, the world around us, but especially from the reflection of light.
We also take into account the recommendations of the trend offices...to create colours that match, or not!
Finally, we are also inspired by Pantone colours to guide us in the choice of the shades we wish to create.
The colours are then entirely made to measure, in a " test and learn " approach: we create the pigments, we test them and we start again, until we find THE perfect colour.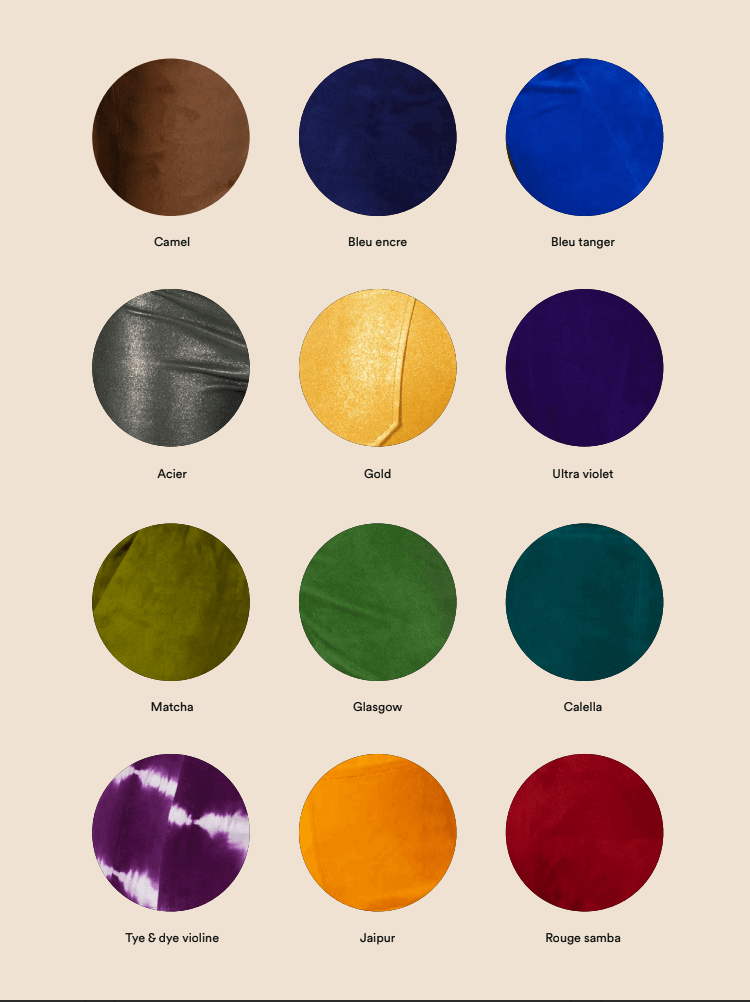 "The radiance of femininity and the grace of women are achieved through the light of colours. " 
GALA

Colours inspired by light
Our first source of inspiration is the reflection of light in each season, and the way it reflects and magnifies the colours.
This is why our palette evolves and offers unique colours each season: we are constantly looking for new colours to enrich and enhance your wardrobe. Our latest discovery? Tie and Dye leather!